WHY IEDC
Here students take their
first step as innovators and entrepreneurs

MENTORING
Startup bootcamp also provides mentoring support to help the students in developing innovative ideas, setting goals and exploring careers which is best suited.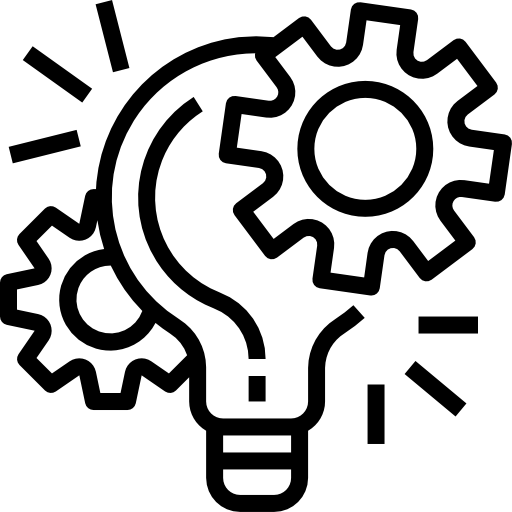 INNOVATION
Startup bootcamp provides students with assistance in projects through innovative ideas which can be utilised for future endeavours

NETWORKING
Startup bootcamp also helps students in connecting them with other personalities to identify their potential and increase their opportunities

INCUBATION
Startup bootcamp provides incubation support to students by giving opportunity to express their innovative ideas and make it work
SJCET BOOTCAMP -
IEDC
The SJCET Startup Bootcamp- IEDC (Innovation and Entrepreneurship Development Centre) was set up on 9th March 2015 as a part of the Kerala Startup Mission (KSUM) initiative to develop a startup culture amongst students. The IEDCs are platforms set up in Engineering, Management, Arts & Science Colleges and Polytechnics with an aim to provide students an opportunity to experiment and innovate. KSUM has set up IEDCs in 226 institutions across the State which provide avenues for creative students to learn, collaborate and transform their innovative ideas into prototypes of viable products and services. IEDCs works as the first launch pad for a student's entrepreneurial journey and provide them with access to cutting edge technology, world class infrastructure, high quality mentorship, early risk capital and global exposure.
VISION
To create an innovation culture among Innovators by introducing them the State-of-the-art technologies and positioning the Institution as a Learning and Innovation Platform by delivering technically competent and skilled Entrepreneurs.
MISSION
To create IEDC as an Innovation Platform and to create future founders by promoting Innovation, Technology and Business Learning among student community
BOOTCAMP EVENTS
ALL EVENTS
SUMMIT

2022
IEDC summit 2022 has been hosted by St. Joseph's College of Engineering and technology, Palai on 5th March 2022.This flagship event brought together all student innovators and all other connected stakeholders under one umbrella. More than 20 speakers were presented in the event. More than 3000 participants across more than 14 districts participated in this event. The summit witnessed a series of technology tracks, brainstorming sessions, interactive community meetup and product exhibition. The presence of cooperative leaders provided the participants with a deeper insight with latest technology.
BOOTCAMP REWIND
IEDC SUMMIT 2022
It's the 6th edition of IEDC summit It was a 2 day long summit conducted on 5th March 2022 Hosted by St Joseph's College of Engineering and Technology
INDIA 500 STARTUP AWARD 2020
Hyperthink Technologies by SJCET graduates Mr. Anto Patrex and Mr.Tahseen Amin was nominated
CASH GRANT OF INR 1 LAC
Cash grant was awarded from Idea Fest organized by KSUM Product prototype was E-LENDING MACHINE that enables lending and booking of development boards,sensors etc
LAMAARA TECHNOLOGIES
Lamaara Techonologies were selected for idea grand in 2017 of 2 Lakhs
Lamara Techologies achieved investment at TIECON KERALA in the year 2019 from Chennai Angels
Cofounders was being named among the 50 most Influential People of 2019 in Kerala by the Kerala Insider.
Founded by Mr Anto Patrex and Mr Thomas Cyriac
GRAND FINALE OF STARTUP INDIA
IEDC Startup Bootcamp SJCET bagged three prizes at the Grand Finale of Startup India Kerala Stratup Yatra in the year 2018 Organised by Startup India and Kerala Startup Mission at Technopark,Trivandram
IDEA FEST 2021
ENTREPRENEURSHIP ENABLER AWARD 2018
Entrepreneurship Enabler Award 2018 of Kerala Startup Mission Award was handovered by Sri M Sivasankar IAS( Secretary to CM and IT Secretary)
ALL INDIA PERSISTENT INSPIRATION AWARD
Reon Saji, Praveen K S, Sandeep Salmon, Smitha John, Hanna George and Neethu Naduvathettu bagged the at the 2nd Smart India Hackathon, which is the world's biggest Hackathon.